Chemical and pharmaceutical
Chemical industry, radio electronics and pharmaceuticals.
The water used in these industries, as a rule, has high requirements for its chemical composition. Often, deep demineralization of water is necessary, bringing the total meneralization index to 0.1 mg/l. and less. (for drinking water, the allowable rate is -1000 mg / l. Various impurities and inclusions are removed from the water, the concentration of metals, minerals and other elements is reduced. Purified water in the chemical industry is used as the main ingredient for the production of a number of chemicals.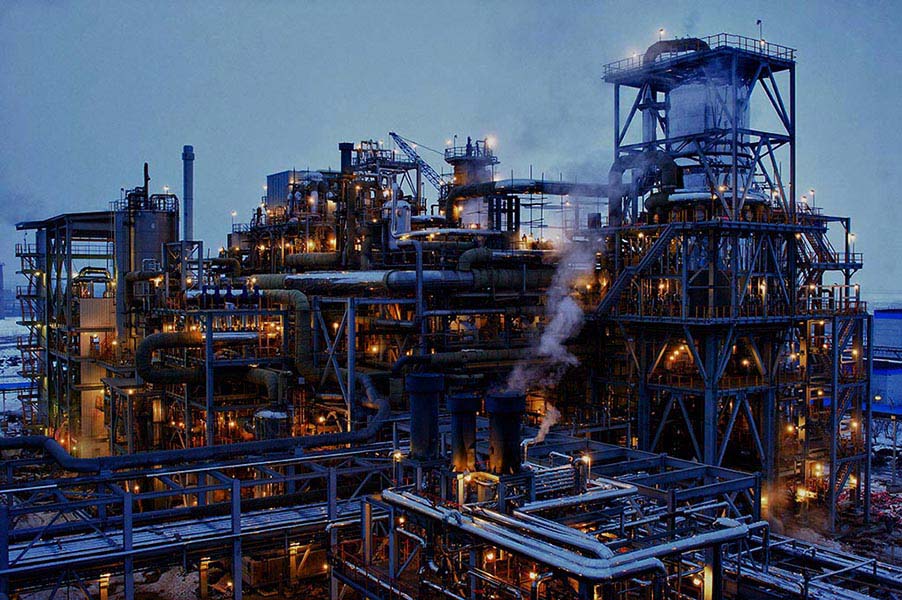 At chemical enterprises, water is used:
– in heating or cooling systems;
– in steam boilers;
– for washing synthesis reactors;
– for dissolution and purification of ingredients;
– for absorption, flotation or extraction.
Methods of industrial water treatment for the chemical industry
After industrial water treatment, the quality and characteristics of water improve, which positively affects the period of operation of the equipment and improves the flow of technological processes. In the chemical industry, the following methods of industrial water treatment are used:
– ultraviolet cleaning;
– adsorption on activated carbon;
– softening;
– reverse osmosis.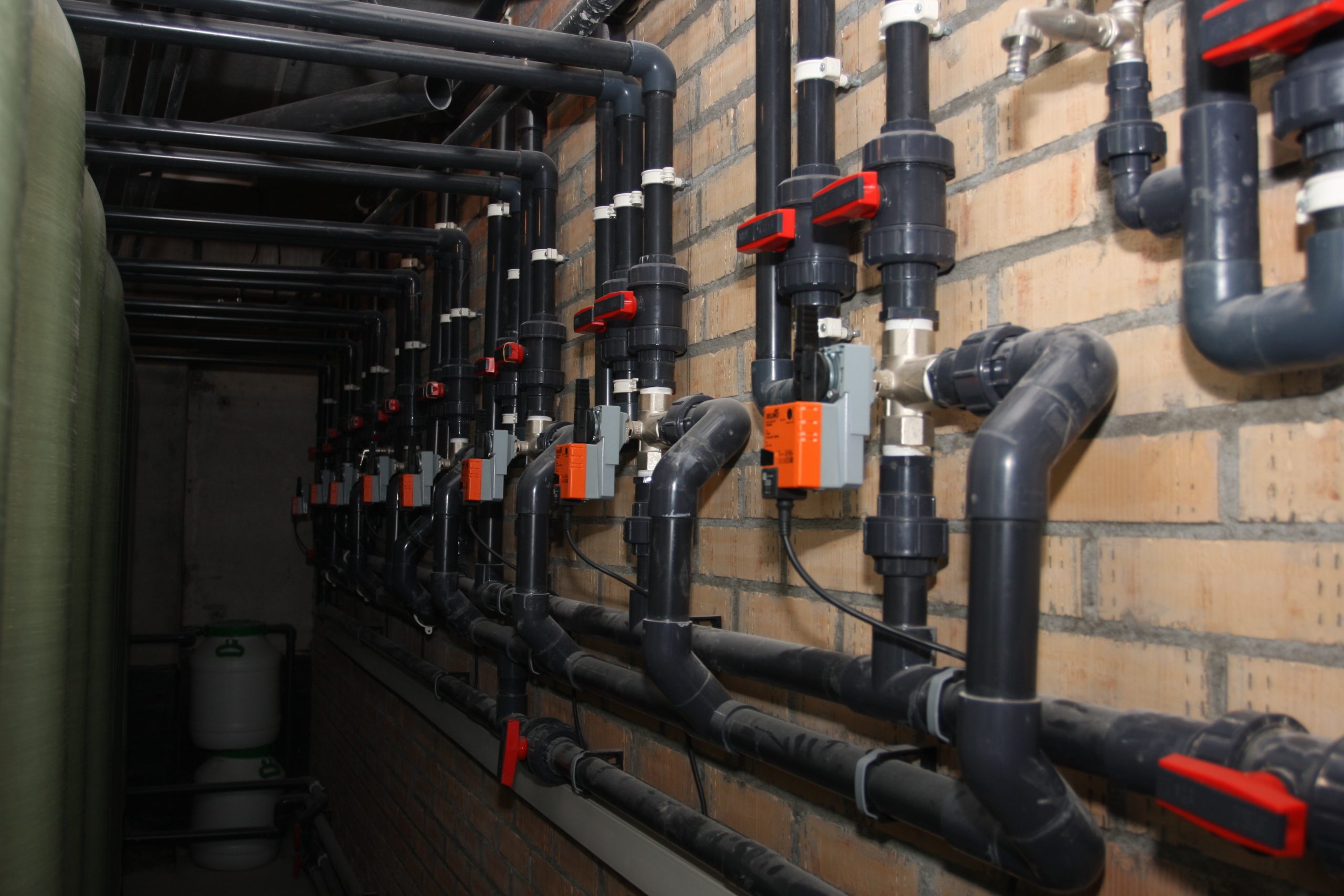 UV water purification
Water treatment with ultraviolet light allows you to get rid of viruses and microorganisms present in the water. Unlike chemical methods, water treatment with ultraviolet light does not change the chemical parameters of water.
adsorption on activated carbon.
In the process of adsorption, organic impurities, active and combined chlorine, as well as organochlorine compounds (chloroform, trihalomethanes, etc.) are removed from water. This method allows you to purify water to almost zero residual concentration of various elements. Also, sorption purification in industrial filters can remove hydrogen sulfide from water.
Water softening in chemical plants
Removal of calcium and magnesium salts (softening) is carried out using industrial softening filters. There are 3 softening methods:
– Nanofiltration.
– Reactive.
– Ion exchange.
Softening in industrial systems makes it possible to remove hardness salt ions from the treated water. This prevents the formation of scale on heated surfaces and reduces the risk of deposits on the walls of pipes and equipment.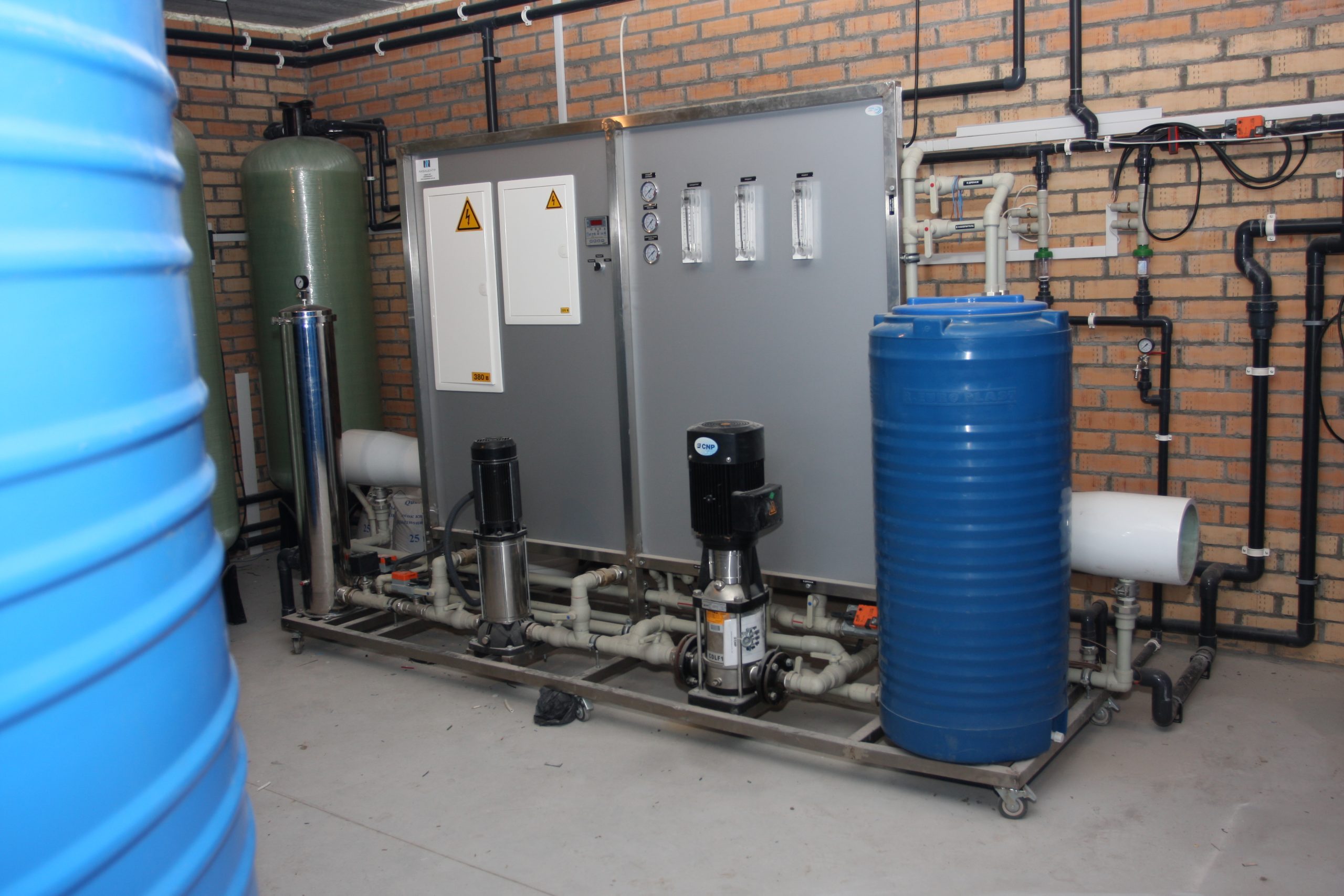 Industrial reverse osmosis plants
Semi-permeable selective membranes are used as filter elements in industrial reverse osmosis systems, which mainly let water molecules through.
Deep demineralization of water.
The following methods and their combinations can be used for deep water demineralization:
– two-stage reverse osmosis;
– electrodeionization;
– ion exchange for a mixture of a strong acid cation exchanger and a strongly basic anion exchanger.
Water treatment in the chemical, radio-electronic, and pharmaceutical industries is carried out by the Aquacenter Company, which offers you the services of the best specialists in the industry who will select equipment specifically for your needs and requirements, mount it and ensure efficient operation, service, and repair work.

3 in 1
Aquacenter replaces three contractors

Service 24/7
A 24/7 quick response service has been created in the Aquacenter company

Over 20 years on the market
We have been working since 1998 in Ukraine

AQUACENTER - TOP 1
We do what others can't!
Thank you!
Our managers will contact you shortly.
For information, please call back at the specified phone number, thank you!
+38(095)291-66-61