High-quality water purification at car washes

The provision of a car wash service involves the use of various special detergents and a large amount of water. In order to avoid streaks and stains on the surfaces of cars, and the paintwork of the car body after washing looked perfect, industrial water treatment of the water used is required.
Why is industrial water treatment at car washes necessary?
In ordinary tap water used in car washes, there are mechanical inclusions (scale, grains of sand), and also contain:
– chlorine;
– hardness salts;
– iron.
If you do not clean the water for car washes, then scratches, dirty stains and stains will appear on the paintwork of cars after washing.
But installing the first filter that comes across will not solve the problem. Here we need an integrated approach to water treatment at a car wash.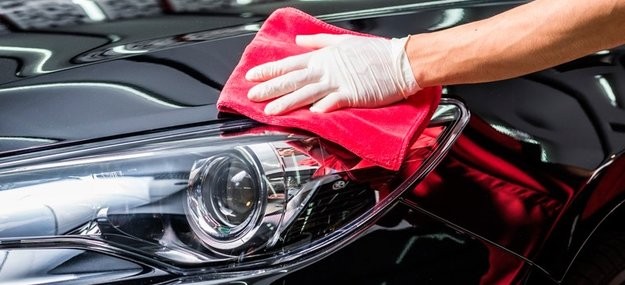 Car Wash Water Treatment System
Integrated industrial water treatment for a car wash involves the installation of the following equipment:
– mechanical industrial water filter;
– installations for iron removal and water softening;
– industrial installation of reverse osmosis.
As a result of the installation of this equipment for water purification, the consumption of car shampoos will decrease by an order of magnitude. Demineralized and softened water will be used more economically, the service life of the equipment will increase, the time for washing cars will be significantly reduced and the quality of the service will be significantly improved.
Stages of water treatment for a car wash
At the initial stage of washing, primary wetting of the car body will be required. This process is carried out using water purified from mechanics and impurities. To clean it, it is recommended to use main industrial filters installed directly on the pipe supplying water to the washing machines. In such filters, as cleaning elements, the following can be used:
– metal meshes;
– polypropylene materials;
– bag cartridges.
The next steps in car washing are applying detergents and rinsing the body. For them, the water must be softened. This significantly increases the foaming of detergents, which allows them to be saved. In addition, traces of hardness salts, which usually could appear after the car has dried, will disappear. The best way to soften water is industrial ion-exchange filters filled with polymer resins.
Owners who care about the reputation of car washes and their customers can use industrial reverse osmosis plants as the most effective integrated solution. In such installations, special membranes are used that can effectively purify water. The use of an industrial reverse osmosis system at a car wash allows you to get demineralized and highest quality water.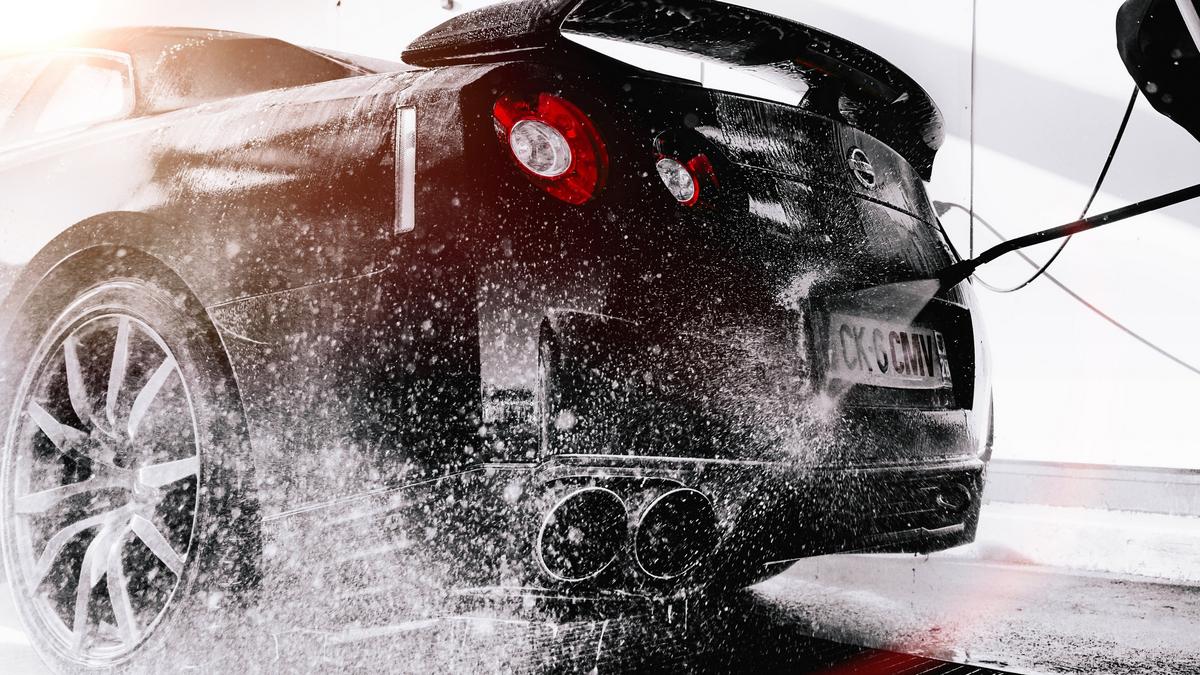 Benefits of car wash water treatment
In addition to the fact that there are no scratches, stains and stains on car bodies after washing, there are other advantages of industrial water treatment for car washes:
– reduced consumption of expensive detergents;
– the cost of washing vehicles is reduced;
– It takes less time to wash the car;
– when using industrial water filters, the negative impact of water on the equipment is reduced, which positively affects its efficient operation and service life.
Considering that the competition in this business is very tough, then the use of industrial water treatment systems in car washes will allow you to stand out from the competition. This will have a positive effect on the influx of customers.
Equipment for water treatment at car washes from the company "AQUACENTER"
The AQUACENTRE company implements water treatment projects for car washes, we offer a wide range of reverse osmosis units and industrial filters for water treatment at car washes. We also provide a range of additional services:
– we advise on the choice of equipment for water treatment;
– we design, carry out installation, adjustment and commissioning of installations for industrial water treatment;
– we carry out maintenance and repair of equipment.

3 in 1
Aquacenter replaces three contractors

Service 24/7
A 24/7 quick response service has been created in the Aquacenter company

Over 20 years on the market
We have been working since 1998 in Ukraine

AQUACENTER - TOP 1
We do what others can't!
Thank you!
Our managers will contact you shortly.
For information, please call back at the specified phone number, thank you!
+38(095)291-66-61