High-quality water purification at car washes
The provision of a car wash service involves the use of various special detergents and a large amount of water. In order to avoid streaks and stains on the surfaces of cars, and the paintwork of the car body after washing looked perfect, industrial water treatment of the water used is required.
Why is industrial water treatment at car washes necessary?
In ordinary tap water used in car washes, there are mechanical inclusions (scale, grains of sand), and also contain:
– chlorine;
– hardness salts;
– iron.
If you do not clean the water for car washes, then scratches, dirty stains and stains will appear on the paintwork of cars after washing.
But installing the first filter that comes across will not solve the problem. Here we need an integrated approach to water treatment at a car wash.
Car Wash Water Treatment System
Integrated industrial water treatment for a car wash involves the installation of the following equipment:
– mechanical industrial water filter;
– installations for iron removal and water softening;
– industrial installation of reverse osmosis.
As a result of the installation of this equipment for water purification, the consumption of car shampoos will decrease by an order of magnitude. Demineralized and softened water will be used more economically, the service life of the equipment will increase, the time for washing cars will be significantly reduced and the quality of the service will be significantly improved.
Stages of water treatment for a car wash
At the initial stage of washing, primary wetting of the car body will be required. This process is carried out using water purified from mechanics and impurities. To clean it, it is recommended to use main industrial filters installed directly on the pipe supplying water to the washing machines. In such filters, as cleaning elements, the following can be used:
– metal meshes;
– polypropylene materials;
– bag cartridges.
The next steps in car washing are applying detergents and rinsing the body. For them, the water must be softened. This significantly increases the foaming of detergents, which allows them to be saved. In addition, traces of hardness salts, which usually could appear after the car has dried, will disappear. The best way to soften water is industrial ion-exchange filters filled with polymer resins.
Owners who care about the reputation of car washes and their customers can use industrial reverse osmosis plants as the most effective integrated solution. In such installations, special membranes are used that can effectively purify water. The use of an industrial reverse osmosis system at a car wash allows you to get demineralized and highest quality water.
Benefits of car wash water treatment
In addition to the fact that there are no scratches, stains and stains on car bodies after washing, there are other advantages of industrial water treatment for car washes:
– reduced consumption of expensive detergents;
– the cost of washing vehicles is reduced;
– It takes less time to wash the car;
– when using industrial water filters, the negative impact of water on the equipment is reduced, which positively affects its efficient operation and service life.
Considering that the competition in this business is very tough, then the use of industrial water treatment systems in car washes will allow you to stand out from the competition. This will have a positive effect on the influx of customers.
Equipment for water treatment at car washes from the company "AQUACENTER"
The AQUACENTRE company implements water treatment projects for car washes, we offer a wide range of reverse osmosis units and industrial filters for water treatment at car washes. We also provide a range of additional services:
– we advise on the choice of equipment for water treatment;
– we design, carry out installation, adjustment and commissioning of installations for industrial water treatment;
– we carry out maintenance and repair of equipment.

Car washes always use different detergents and lots of water. Clean car wash water will help eliminate stains on cars, stains and improve the appearance of the paintwork.
Why use industrial water purification in car washes?
Piped water includes solid particles and other mechanical inclusions. If water treatment for a car wash is not done, then the car paint will gradually begin to lose its properties and appearance, after washing, stains, stains and scratches will begin to appear. Using any filters to purify water in car washes does not solve the problem and it is important to apply an integrated approach.
A complete water treatment for a car wash includes the installation of such equipment:
Mechanical industrial filter.
Water softener installation.
Industrial osmosis for water purification at car washes.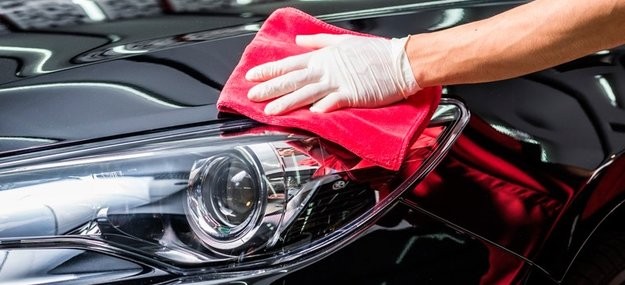 After the installation work, the amount of shampoo and other products used will be reduced several times. Elimination of impurities, water softening will improve economic performance, equipment will last longer, and the time for washing 1 car will be reduced, increasing the quality of the service itself.
Stages of water treatment for a car wash
At the very beginning, a dry body is wetted, which is done with water after cleaning from impurities. Main filters mounted directly in the pipeline are suitable for this. For cleaning, metal meshes, polypropylene elements or bag cartridges are used.
The next step is to shampoo and rinse the car. This step requires cleaning the car wash water by softening, which helps to significantly improve the foaming in the shampoo for further savings. Traces of salts disappear and do not appear after the body dries. Ion exchange filters are the best solution.
Additionally, owners of sinks can use reverse osmosis systems for a comprehensive solution to the problem. They include membranes for effective water purification, the output liquid will be of high quality, demineralized.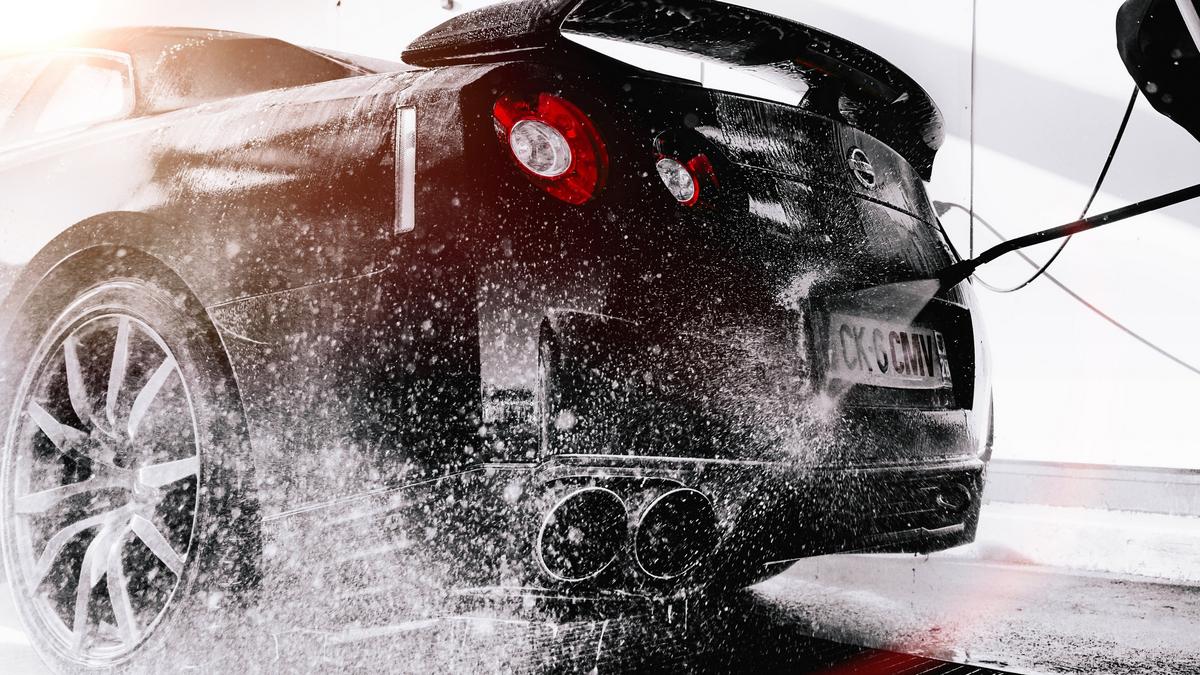 Advantages of water treatment:
No scratches, streaks or stains.
Reducing shampoo consumption.
Reducing the cost of 1 sink.
Reduced washing time for 1 car.
Increased equipment life by reducing the negative impact of water.
Industrial water treatment systems help to distinguish a car wash from competitors, which has a positive effect on potential customers.
Installations from the company "AQUACENTER"
AQUACENTER provides standard and personal water treatment projects for car washes. The range includes a wide selection of ready-made complexes, filters and other systems. Our company also provides other services, including advice on the selection of equipment for water treatment, design, installation, commissioning and commissioning of plants. We do not just sell and install systems, but also modernize old ones, maintain installed complexes and repair them.
In Ukraine, we are actively working in such regions as: Lutsk, Lviv, Uzhgorod, Ivano-Frankivsk, Chernivtsi, Ternopil, Khmelnitsky, Rivne
In Romania, we are actively working in such regions as: Satu Mare, Neamu, Kemeras, Covasna, Botosani, Suceava, Maramures, Bistrita-Neseud, Mures, Bakeu, Vaslui, Iasi, Bihor, Selaj, Hartita
You can apply for other services of our company with water treatment for: Hospitals, Education, Boilers plants, Restaurants and cafes, Hotels and bases for repair, Car wash, Food industry, Chemical and pharmaceutical, Machine budding, Cottages, Apartments
Why choose us

3 in 1
Aquacenter replaces three contractors

Service 24/7
A 24/7 quick response service has been created in the Aquacenter company

Pools
Quality and a happy customer is our main goal

AQUACENTER - TOP 1
We do what others can't!

Wastewater treatment
Our local treatment facilities "Platon" and "Platon - mini" - have no analogues in Ukraine

More than 25 years on the market
We have been working since 1998 in Ukraine