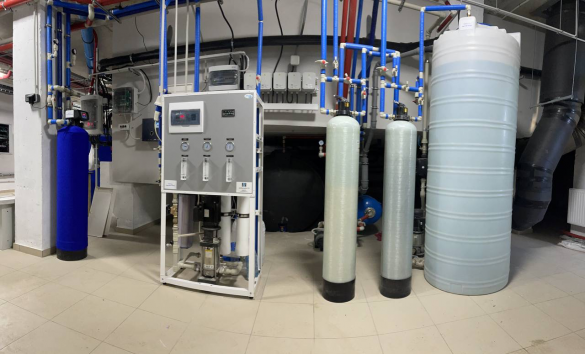 A TASK
Providing the entire private home with clean, safe drinking water of the highest quality, with low salinity and high pH (alkaline water).
WATER SOURCE
Well
PROBLEMS
High salinity, chlorine, sediment. The customer goes on vacation or a business trip and does not use water, as a result, the water in the storage tanks stagnates and deteriorates.
SOLUTION
Reverse osmosis (water desalination), preliminary purification, clarification, water softening, saturation of water with minerals, and conservation of water with silver ions, ensuring bacterial purity of water in a storage tank for 45 days.
To get the consultation