Premium Hotel, Bukovel. (September 2022)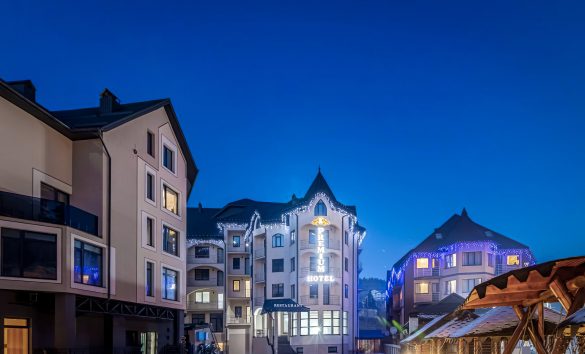 A TASK
Water treatment for the hotel 50m3/day. Premium Hotel, Bukovel.
WATER SOURCE
Mountain river near the hotel
PROBLEMS
High turbidity, contaminated with raw sewage from upstream hotels.
SOLUTION
Dosing of 3 types of reagents, manufacture of a flocculator, installation of a complex of tanks for clarification of water in the contact chamber, purification at 2 stages of filtration, removal of CI, reverse osmosis for drinking water in a restaurant, water conservation with an Akvirs silver ionizer (own development, a patent for an invention has been received).
To get the consultation